Hello All!
We have just returned from Back 2 Back cruises on the NCL Breakaway. We needed to test our newest product, The Towel Anchor, not only on the ship but also at various beaches at the ports.
Why test everything on a ship? When we started Premier Cruise Gear we decided that we would not sell any items that we were not sure they would be appropriate or suitable for cruising. Because of this policy we have discarded numerous items that just weren't practical for cruisers.
So, when we were developing the Towel Anchor, while we were able to test it on our lounge chairs here in the shop and at a relative's pool, we needed to make sure the design would fit the numerous size chairs on the ships. Unfortunately, our schedule did not allow us to cruise at that time. We sent out some free Towel Anchors to customers we knew were cruising soon and asked them to give us feedback. While the feedback was awesome, I still wanted to test it myself. So, we booked a cruise over the 4th of July week. And since we had always wanted to do a B2B, and the timing was perfect, we figured why not? We could visit 8 different beaches instead of 4!
The Breakaway is a huge ship! Close to 5000 guests. The ship is wonderful, although the pool area is a little small for that many people. We tried the Towel Anchor on several different lounge chair sizes and it worked perfectly.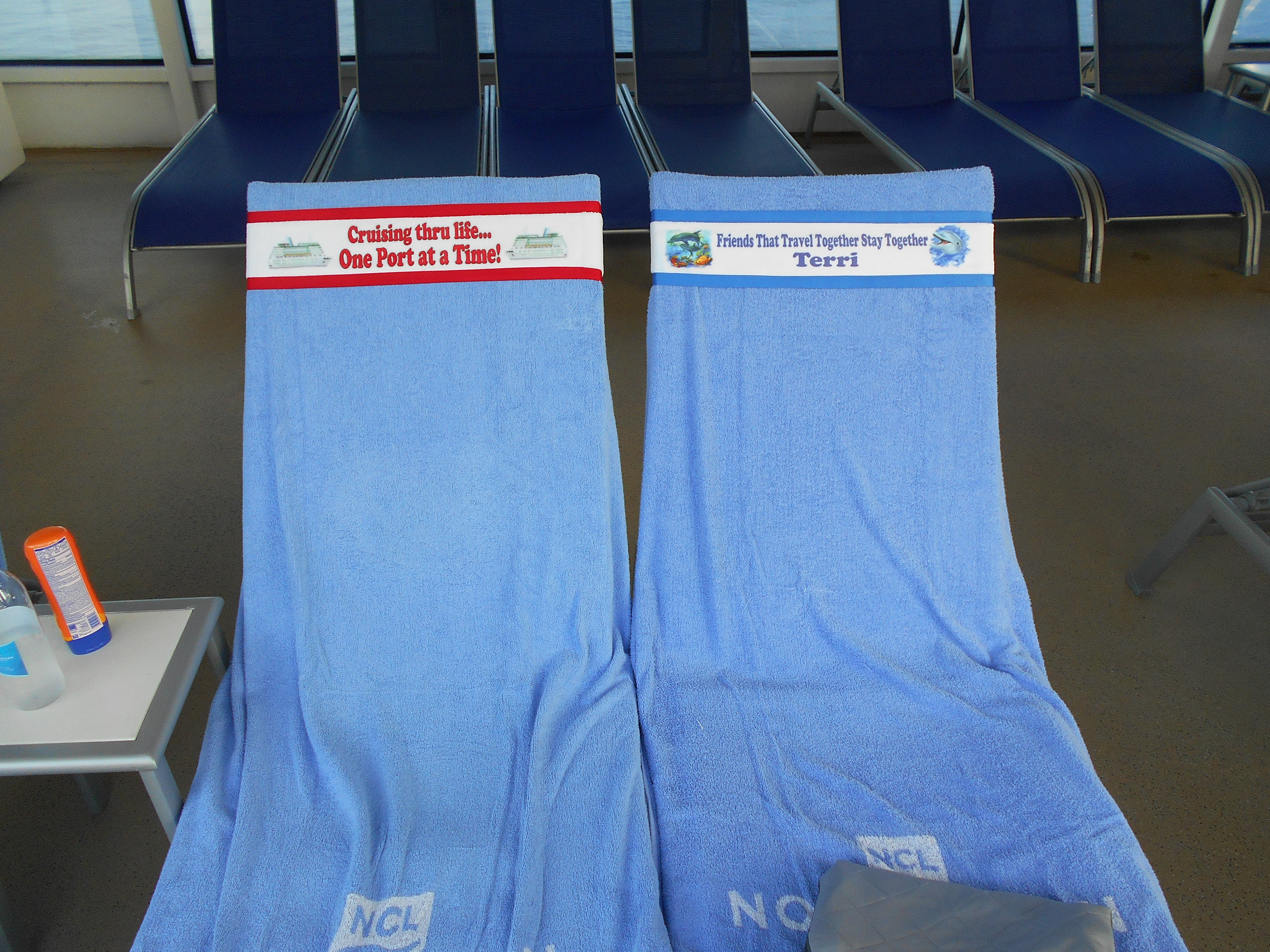 We had so many people comment on them and even sold a couple to the people that originally had this going on...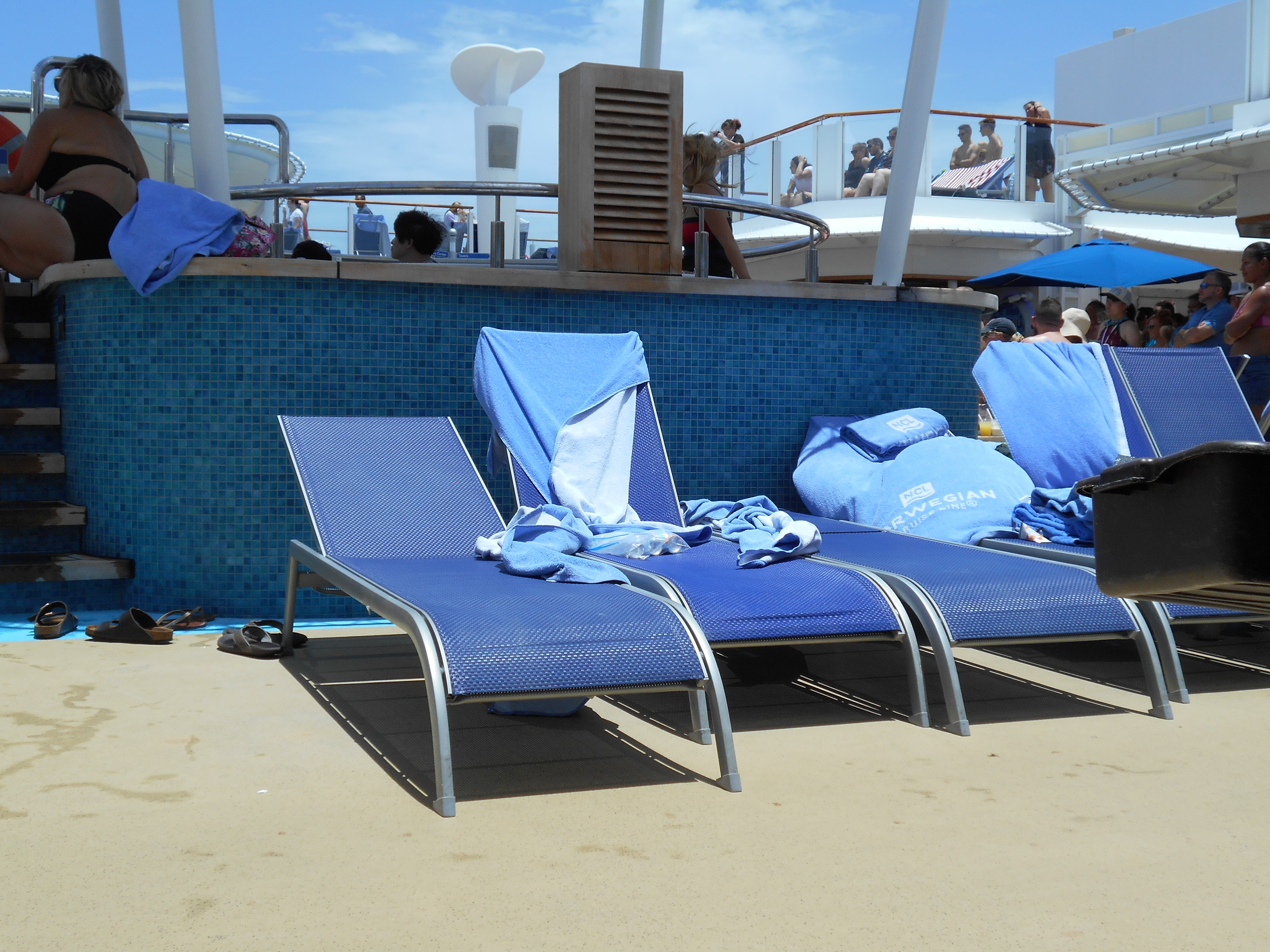 We don't normally take product on cruises to sell but this couple wanted a couple so bad that we did sell some extras that we had brought with us. So we will probably take extras with us for now on!
We were able to test the Towel Anchor at numerous beaches in Belize, Roatan, Cozumel and Costa Maya. That was a main goal at the beginning. While we have found that most cruise ships have the same size lounge chair, the beaches in ports can vary. We only ran across one chair that the Towel Anchor would not fit. This was in Costa Maya at the pool at the port. They had these huge wooden lounge chairs. It would take 2 anchors to fit those. So only 1 chair out of the 8 different sizes we tested is not bad.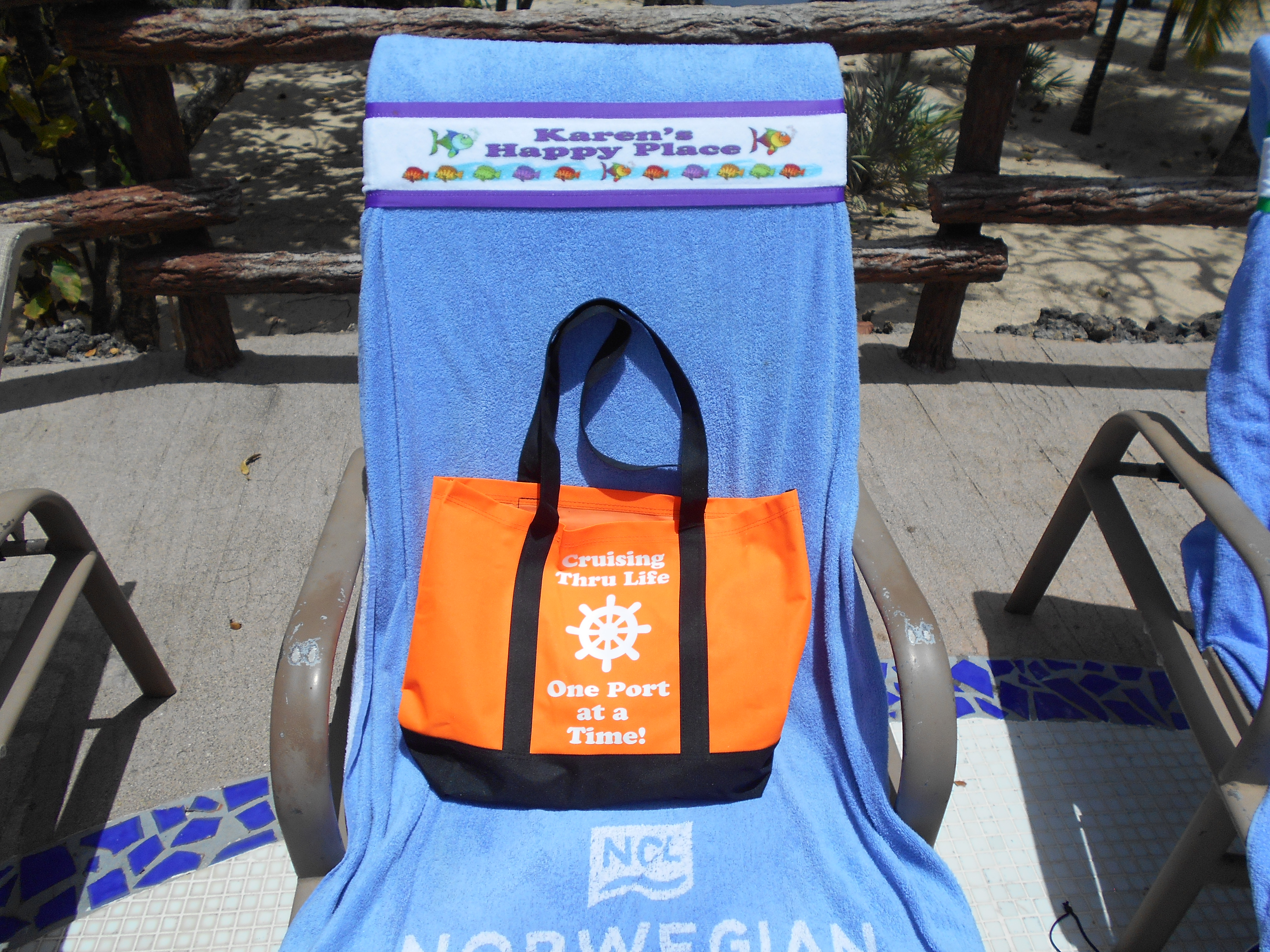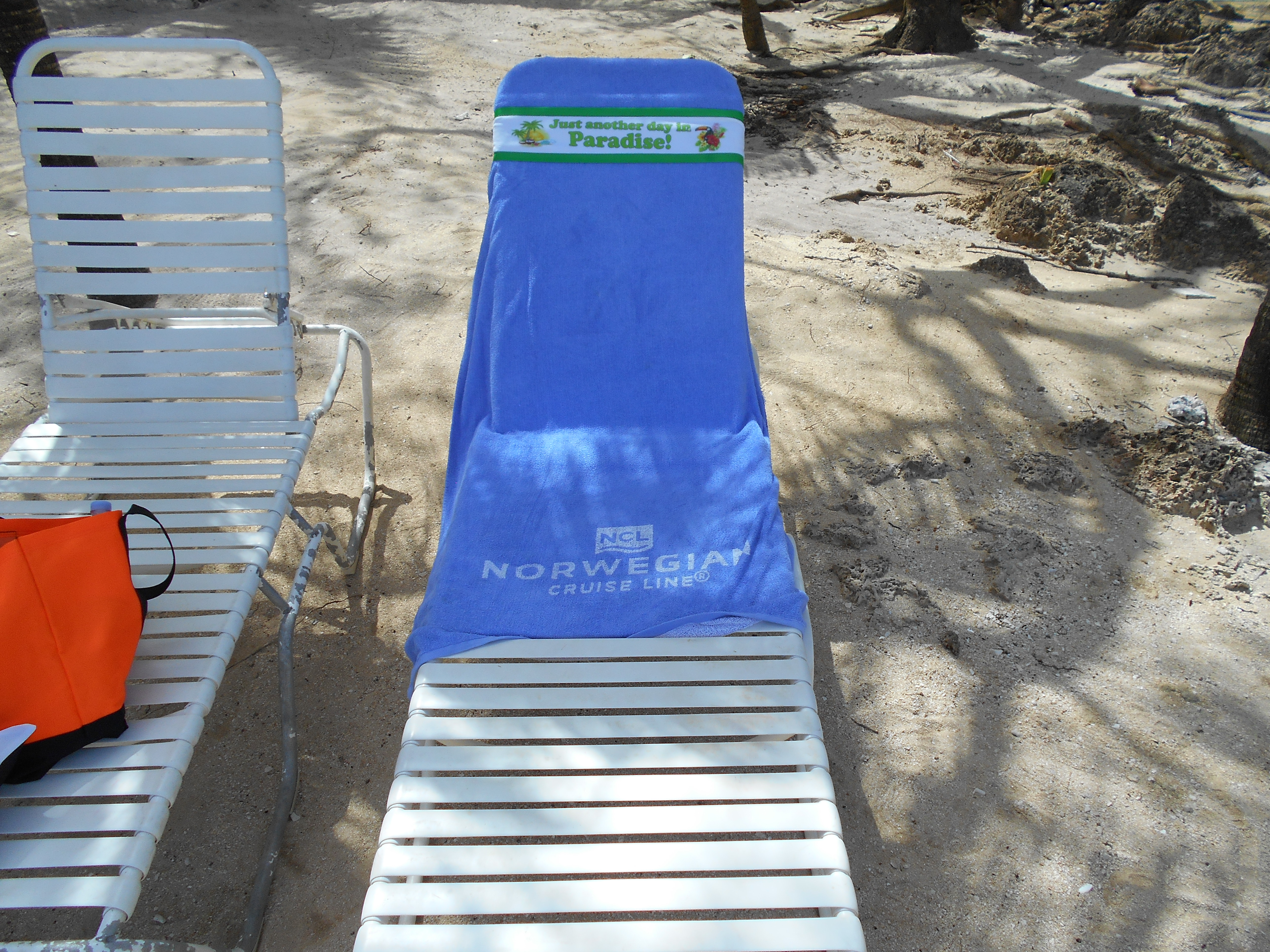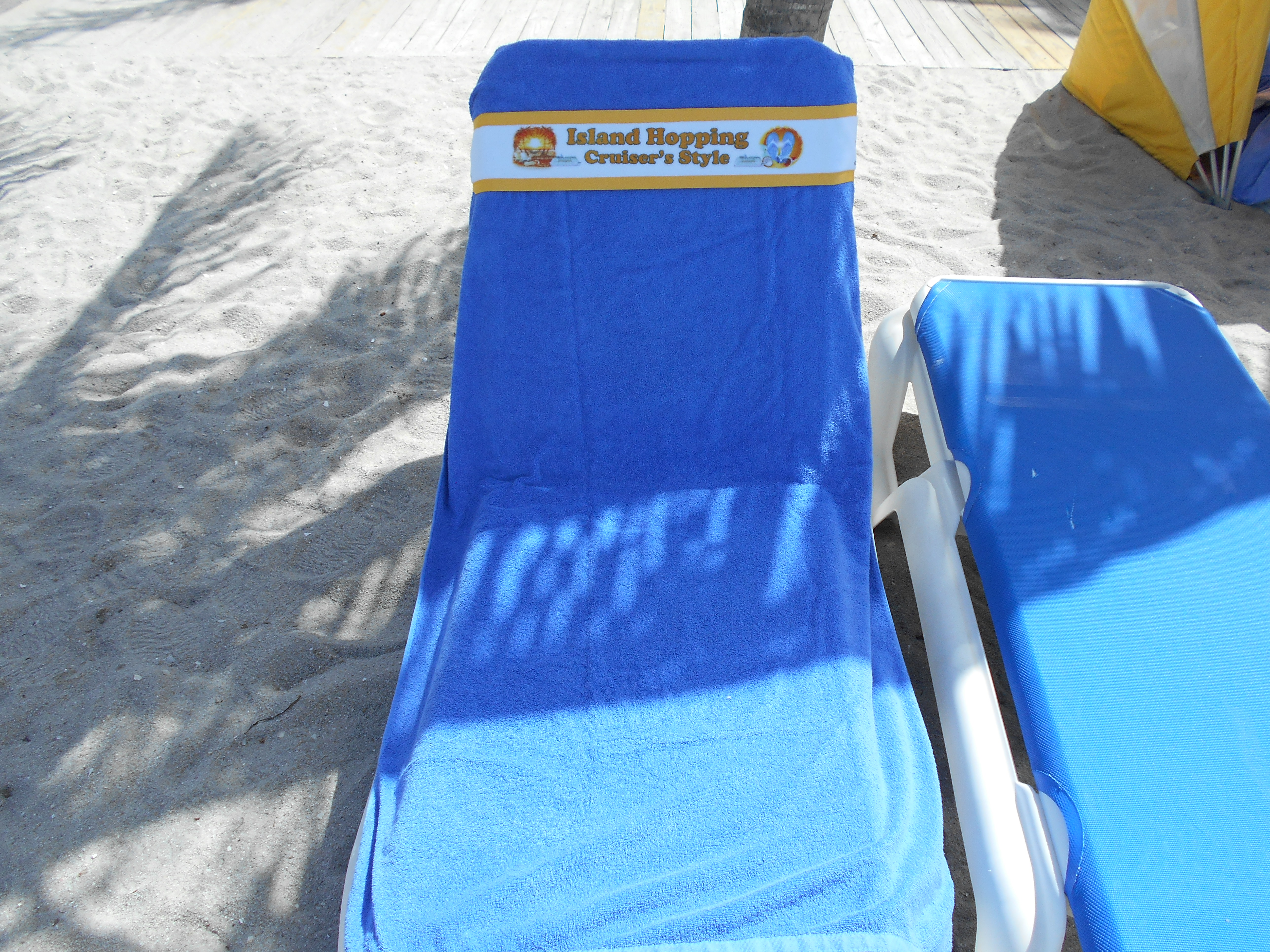 So the cruise was a success. We were also able to test out our new door sashes. I just wanted to double check the door sizes to make sure they would fit and look good.
As you can tell, I am excited with our new products and am constantly developing new ideas and products.
So what is next for Premier Cruise Gear. Well, we had a couple of reports that our door magnets would not work on 2 Carnival ships. So, we will be sailing on the Carnival Magic over the Thanksgiving week. We will be testing our door magnets, door banners and the new door sash to make sure that they will adhere to the cabin doors and walls. The customers reporting the issues were not able to give me more details so we need to find out what the doors are made of, if they have slats, if the issue is only with the upper level cabin categories etc...
We will also be giving away a couple of Towel Anchors at the Meet & Mingle. We will also bring along some extras just in case. So if you are cruising November 23, 2019 on the Carnival Magic find us at the pool and say hello.
Until next time...Happy Cruising!
Recent Posts
Cruising is expecting to resume in July! Whether the cruise lines will require vaccines or not …

Get your Towel Anchor for your next cruise!Keeps your towel anchored to your lounge chair on those w …

Well it's November now and instead of looking back at the past year and how horrible is was, I want …