As the owners of Premier Cruise Gear, Mike and Karen Kelley, we generally cruise 2 - 3 times a year. We try to stay on top of the the new ships, cruising trends and test new products on ships before we add them to our inventory.
While on the ship, we hand our free promotional items such as key chains, can and bottle sleeves, Towel Anchors,
key card holders, reusable straws and more. On our last cruise in July, we gave out 50 bon voyage goody bags that contained numerous items that are used often in cruising. These bags included magnets for your cabin wall to hold daily schedules, key card holders, lanyards, pens, notepads and more.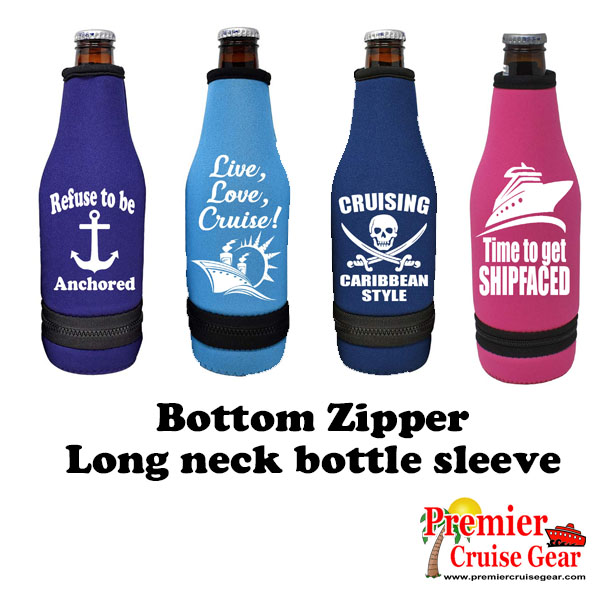 We also attend Meet & Greets and donate raffle prizes.
Why do we do this? Advertising of course, and it's fun for us. We enjoy cruising and providing cruise related items to other cruise lovers.
So, we have decided to post our upcoming cruise schedule and will update it as new ones are added.
If you are on the same cruise with us, you can always find us by the pool. On embarkation day, I always have this Towel Anchor on my chair by the pool until the Muster Drill.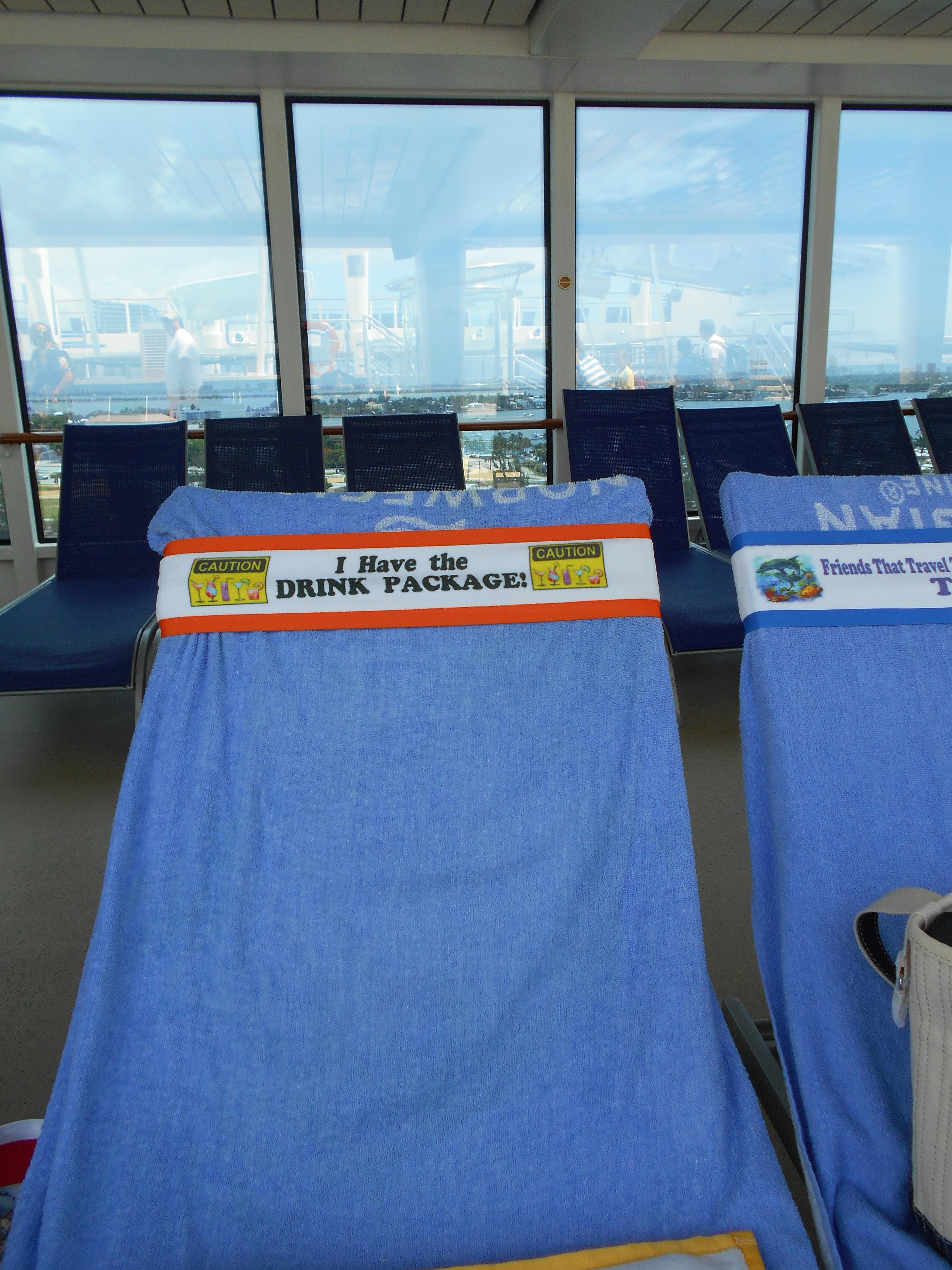 "Caution, I have the drink package" is our most popular Towel Anchor!
So look for us, let me know that you read this blog and we just might have a goody for you!
Upcoming Cruises:
November 23, 2019 - Carnival Magic 8-Day - Great ship! We had a wonderful time.
January 21, 2020 - Norwegian Dawn 12 day - Wonderful 35th Anniversary cruise!
May 18th - 22nd - Royal Caribbean Independence of the Seas (B2B)
May 22nd - May 25th - Royal Caribbean Independence of the Seas (B2B)
January 15, 2021 - NCL Jade 5 day (B2B)
January 20, 2020 - NCL Jade 12 day (B2B)
Until next time, Happy Cruising!
Recent Posts
Cruising is expecting to resume in July! Whether the cruise lines will require vaccines or not …

Get your Towel Anchor for your next cruise!Keeps your towel anchored to your lounge chair on those w …

Well it's November now and instead of looking back at the past year and how horrible is was, I want …